A fleet of boats to grow with the skippers skills and abilities
Pathway
US Sabot
For the novice and beginning skipper (C and B fleets). Single handed boat to learn the principles of sailing and racing. As a novice, skipper will be sailing with his/her parent on the boat until feeling comfortable to sail in solo.
RS Tera
For the more advanced skippers (A fleet), ready to get more sensations and learning advanced boat handling. Single handed boat, responsive, self-bailing, plastic hull and mylar sail.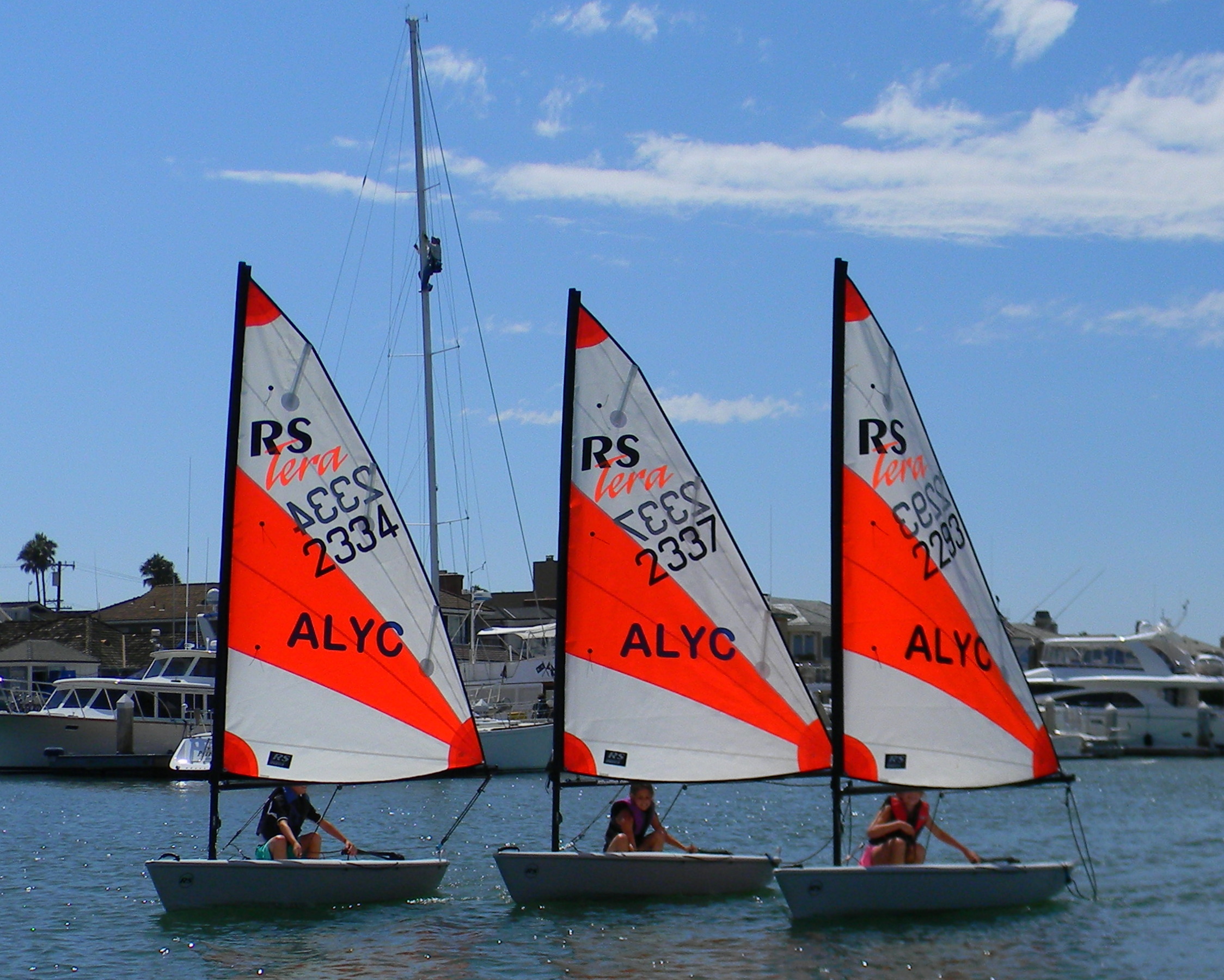 RS Feva
For the older (>13 years old) and more advanced skippers. Fun, responsive and boat requiring advanced handling skill. Gennaker that makes the boat plane. Complementary for skippers joining the Junior and High School Varsity sailing teams.